Gates Install & Repair
Back To Our Services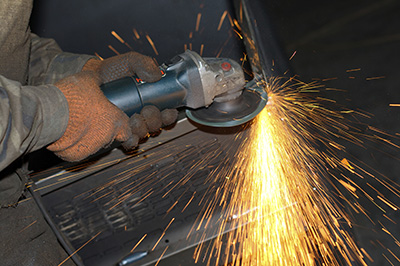 Are you on the search for a good and reliable company that can deal with all sorts of fences and gates needs? If so, then you can stop your search. Our driveway gate company in Oceanside should be the company that you are interested in. We are a highly reliable and dependable company specializing in the field of this business for a very long time. So next time you run into anemergency with your fence or gate you can call us 24/7. Our driveway gate company will come to help you and solve all of your problems. We do a lot of services from the supply and install phone entry system / intercom systems to repairing fences. Not only that but we also provide the installation of many wrought iron fences to custom made fences.
Gate Opener Replacement, Troubleshooting & Repair Services
Functional gates are also safe and this is the main goal of our company. We are in the gate repair business for long and have the knowledge to troubleshoot and service these systems and their accessories with efficiency. Today, gates integrate electric openers and often intercom systems. Rest assured that our technicians have the expertise to service gates properly. Whether there is need for automatic gate troubleshooting, maintenance or opener repair, we take care of every gate need as soon as possible. When it comes to emergency repairs, we offer service on a same day basis and our priority is to fix parts efficiently. Our expertise ensures the quality of our work and our clients can be sure that we can cover any residential gate related need with perfection.
A great service that our driveway gate company provides to the fine inhabitants of Oceanside is for gate repair and installs. We manufacture, sell and install driveway gate openers. If you have a driveway gate opener already installed that is broken, we can even fix that for you! Our gate repair and install company in Oceanside can do broken gate repairs, hinges welding, post repair and broken hinge repair and their installation.
The other type of repairs that our fence/gate contractors provides for you are gate track repair, gate wheels repair, safety gate sensor repair install, exit loop installation and repair and install gate motor on existing gate. Are you getting the idea of all the different types of repair and installation for gates and fences we can provide to you? Our driveway gate company manufactures and sells all of these parts including the professional welding services required for the installations or repairs. Give us a call at ourdriveway gate company in the community of Oceanside so that we may do the repairs and installs which you want to be done in minutes.
Our driveway gate company does the installation and repairing for residential homes and commercial businesses in Oceanside including the broken spring on your gate or the replacement of these springs now or in the future. You might feel very relaxed doing those repairs on your own but if you let us do them for you, we would add a professional touch to them. On the other hand, you can call us for the troubleshooting guidelines and important tips for the repairs. Our driveway gate company is a professional company to work for you!
Our driveway gate company is here to provide you with a host of services that you may want in addition to the ones mentioned above and these include the iron work too. Some of the products that we have for iron manufacturing are window guards, securitydoors, guards & railings & pool enclosures. Our driveway gate company in Oceanside is just a phone call away. Call us today and allow us to tell you all the services that we can do for you at a great price with high quality service. We will be glad to offer you a free estimate before you agree to have us perform any services for you.